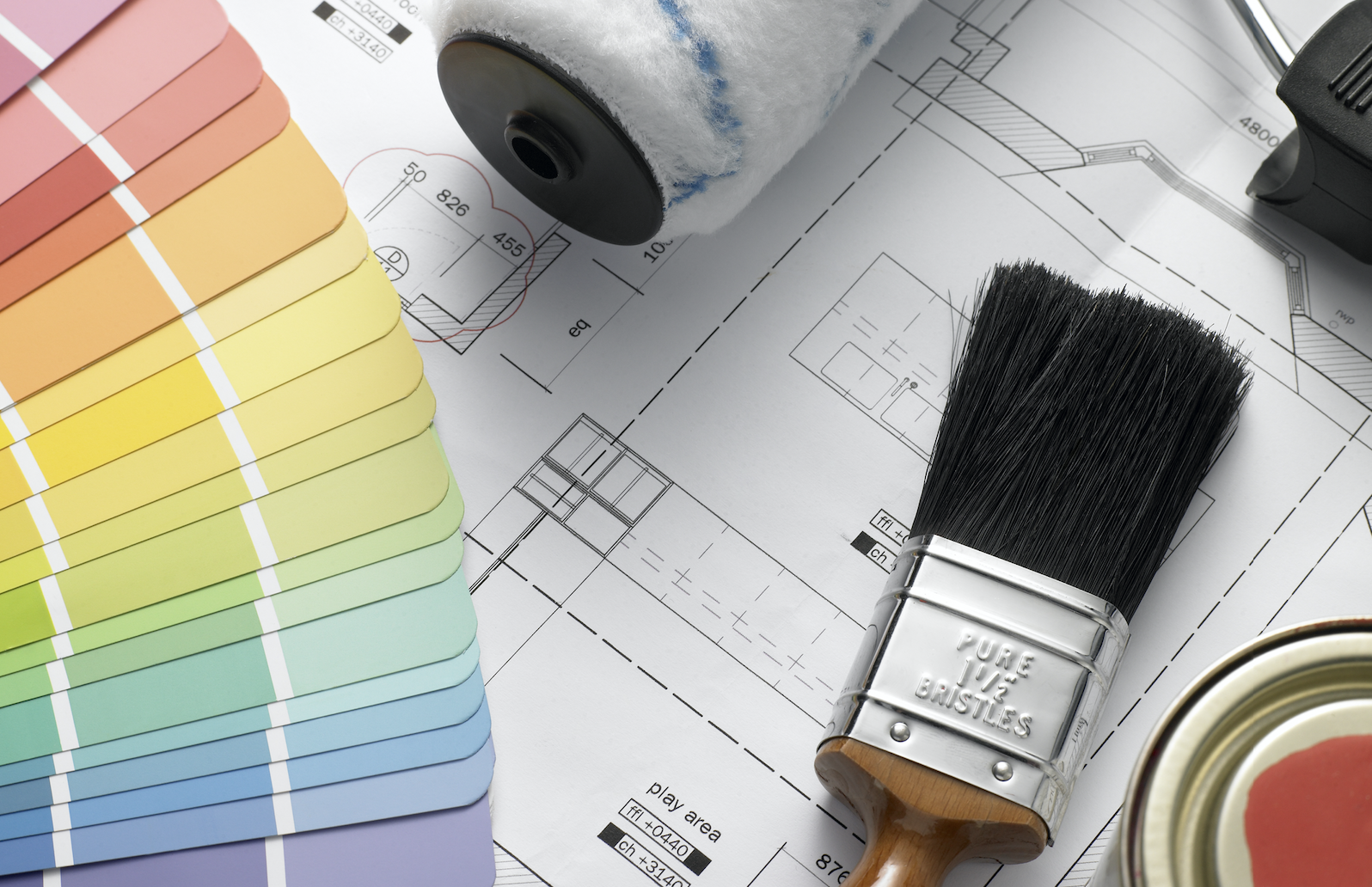 Whether you're planning on selling your home this spring or just in need of an update, the 2019 interior color palette is ready to take your home to the next level. From soothing earth tones to dramatic exotics and of course, the ever popular neutrals, this year's top interior shades are sure to inspire.
For 2019 Sherwin Williams has introduced a color palette of earthy grays blended with warm browns, such as Cavern Clay, bringing an old world naturalist look and feel to each and every room. Complementing colors include Dark Clove, Distance, Moth Wind and Origami White, melding together all the regions of America, from the Arizona desert to the lush Northeast.
Over the whole neutral gray palette? Many of today's manufacturers feel the same way and have begun to gravitate back toward traditional blues and greens, including Blueprint by Behr and Sherwin William's Reflecting Pool. Stainless Steel by Clark + Kensington is a major room brightener. Stay light and bright by pairing it with periwinkle or tangerine, or go dramatic with charcoal or Charleston green.
Color designers have also become digitally inspired thanks to smart home technology. Valspar's Sue Kim noted, "Smart technology in the home is driving the color experience differently. Because of this, we will see higher intensity shades that mimic the edge of artificial light…" Striking deep purples, vibrant oranges and yellows, along with rich oxblood reds take on a life of their own under certain conditions and are a perfect way to showcase your own personal aesthetic and flair.
No color post is ever complete with mentioning the Pantone Color of the Year and for 2019 they have gone bright and bold. Living Coral is perfect for an accent wall and looks fabulous when partnered with everything from Coral Sands to Turtle Green. Think it may be a little too daring? Then scale back and use it as a trim or moulding color.
Selecting the right paint colors can be a big challenge. But taking care of all the necessities when it comes to selling your home doesn't have to be when you use Carolina RES for all your real estate service needs. From termite letters to radon testing, one call to 864.242.1099 does it all.