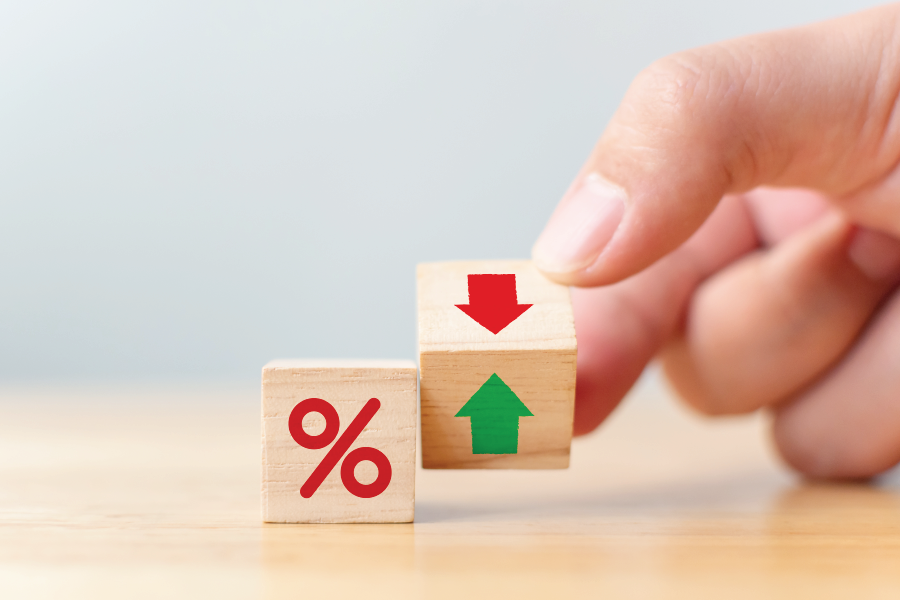 Well, the feds did it, they raised the interest rates once again. They started out slow in March with a quarter-point hike and steadily increased to the end of July with another three-quarter point hike. From credit cards to basically any type of variable or adjustable rate loan, Americans are feeling the pinch of higher interest rates. And that is leaving those who are considering a new home purchase wondering what the future holds in terms of mortgage rates.
Why Did the Feds Raise Rates?
A recent Federal Reserve press release noted: "Recent indicators of spending and production have softened. Nonetheless, job gains have been robust in recent months, and the unemployment rate has remained low. Inflation remains elevated, reflecting supply and demand imbalances related to the pandemic, higher food and energy prices, and broader price pressures." They went on to discuss the effects Russia's war against Ukraine is having on the world economy. Bottom line, they believe by raising interest rates and making money more expensive to borrow, people will stop buying big-ticket items and start saving more money in order to earn higher interest, which will reduce the money currently in circulation and over time lower inflation. So where does this leave the housing market?
Will Mortgage Rates Increase?
For the past 50 years mortgage rates have averaged out to 7.77% annually. In 1981 home mortgage rates surged to over 16% due to the ongoing oil embargo. While the numbers did go down, the 1980's still finished out at around 10%, making it one of the most expensive times in history to borrow money.
Fast forward to 2020 and 2021 during the Covid pandemic, with mortgage interest rates falling at or below 3%. While several points above the 2020/2021 rates, today's 30-year median fixed mortgage rate of 5.60% is still below average from a historical perspective, making home ownership within reach for most prospective home buyers.
But Have Mortgage Rates Increased?
While the housing market is pretty warm in most places, many real estate strategists believe a slowdown is inevitable until the idea of rates around 3% become a distant memory. Now remember, rates started increasing in March and with that, mortgage rates increased. But then on July 28th, the day after the Feds announced the latest increase, the average home mortgage rate dropped from 5.76% to the current rate of 5.60%.
According to the Los Angeles Times, Federal Reserve interest rates don't have that much of an impact on long-term loans. Laurel Road senior VP, Eileen Derks said, "The Fed's actions aren't directly related to mortgage rates but do affect lenders' cost of funds. Most lenders have already priced in expected increases in those costs because of inflation. Mortgage rates often move in anticipation of expected increases in lenders' cost to avoid sudden sticker shock." Though it looks like mortgage rates are for the most part going to stay in check, future volatility is probably going to occur as measures continue to be taken in order to try to balance rising inflation and avoid falling into a recession.
Now more than ever you need to make sure you are getting your money's worth when it comes to buying or selling a home. And that's where Carolina RES comes in. From home inspections to radon testing, we work hard to ensure you have a true and complete picture of the condition of the home you are considering buying or selling. For more information on our services and to schedule an appointment, please call 864-242-1099, or simply fill out our convenient online form and we'll be in touch shortly.