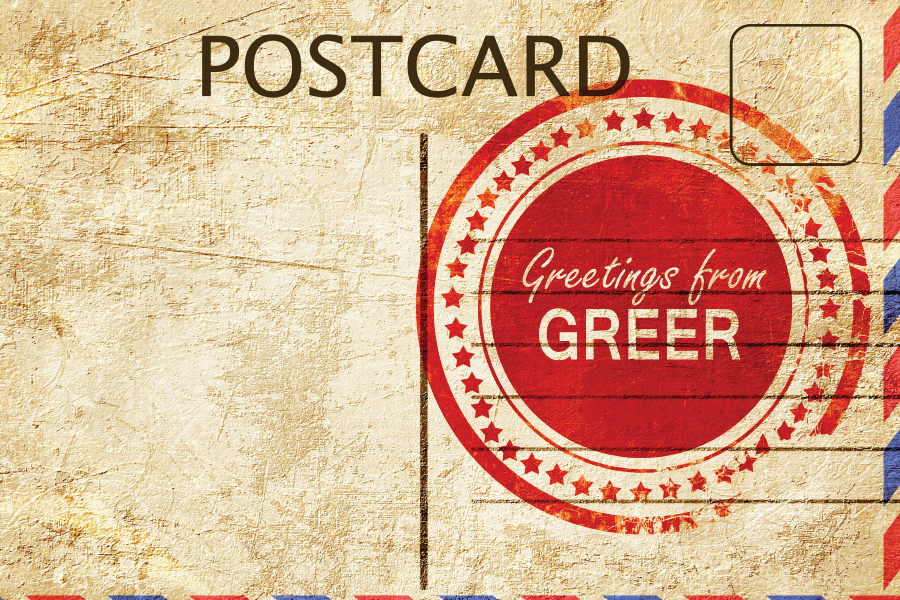 Once a vibrant growing Southern town reminiscent of Andy Griffith's Mayberry, Greer, South Carolina began to decline in the 1970's when the local textile mills packed up and moved overseas. Employment opportunities dried up, the economy stagnated and while Greenville and Spartanburg counties worked diligently to lure new industry to the Upstate, this once thriving town saw both a drop in commerce and population.
Over time reaching out to international businesses definitely generated positive results. In 1992 BMW Manufacturing Company announced plans to build the first United States assembly plant on over 1,200 acres in Spartanburg County. On September 8th, 1994 the very first American made BMW 318i rolled off the assembly line and today BMW employs approximately 11,000 workers who on average build 800 cars daily.
Population numbers have exploded and latest census figures show this sleepy little town grew from around 10,000 citizens in 1990 to over 33,000 today in 2020. Greer also boasts one of the Upstate's highest average annual household incomes of $78,726 and an average home value of almost $150,000. And like so many other larger cities and small towns all across America, Greer has been working diligently to redefine their downtown business district.
In 2014 the City of Greer began developing the CenterG streetscape project dedicated to upgrading the infrastructure along with redesigning downtown Greer to be more walkable and event friendly. CenterG phase one, completed on July 14th, 2020, focused on transforming Trade Street into a welcoming pedestrian plaza. Standard concrete curbs were removed and replaced with multi-covered pavers for easier ADA accessibility and upgraded landscaping has been installed. Future phases will see construction of a city parking garage, street lighting improvements and a complete Center for the Arts renovation.
The CenterG revitalization project, in addition to making downtown Greer more citycentric has also brought about renewed interest from developers. At the same time Greer was celebrating the completion of the first phase of the CenterG project, approval of the ParkView Greer development was announced. ParkView Greer, located at the intersections of Main, Jason and Cannon Streets will include retail space, over 200 upscale apartment homes with dedicated parking and a separate free-standing brewery and restaurant. None of the more than 40 buildings listed on the National Historic Register are in danger as all 13 buildings slated for demolition are vacant and not eligible for inclusion on the NHR registry.
ParkView Greer will join the under construction four story, Hampton Inn hotel located on the old Tire Exchange property at the corner of East Poinsett and North Main Street. Including Greer's first multi-level parking garage with space for 300 cars, the 100+ room property will also offer dedicated meeting space, a feature sorely lacking in the downtown area. On schedule to be completed early spring 2021, the empty storefronts surrounding the hotel have already generated interest from local restaurants, boutiques, coffee shops, breweries, art studios and more.
With all the exciting things going on in downtown Greer perhaps it's time for you to consider listing your current home and moving closer to where all the action is. Let Carolina RES do the heavy lifting before you call your Realtor. A pre-listing home inspection is a great way to ensure your residence is in tip-top shape. Don't forget we also handle appraisals, termite letters, air quality inspections and radon testing. Contact us online or by calling 864-242-1099; and remember Carolina RES continues to follow all CDC prescribed Covid-19 recommendations.