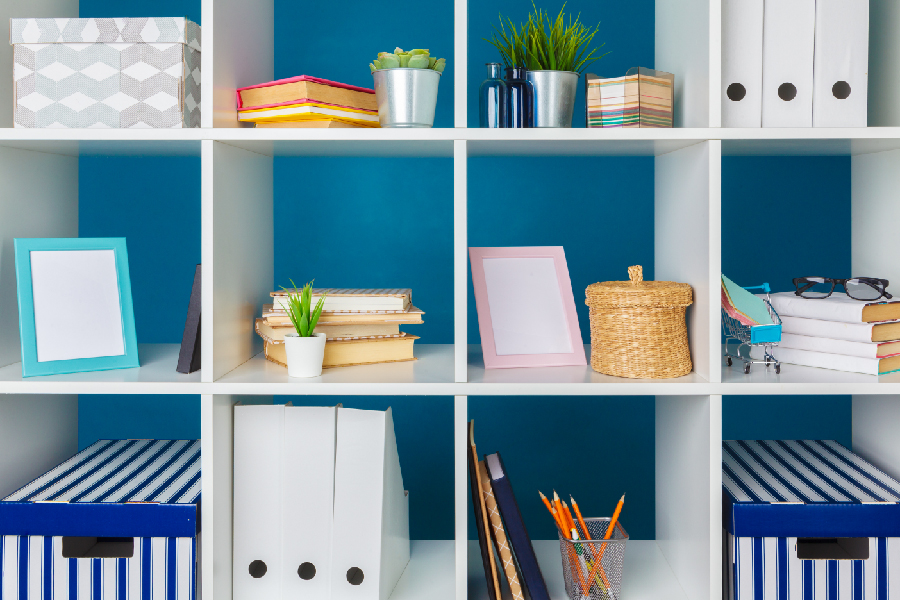 School is back in session, the older kids are off to college and it's now time to reclaim your life. And the best way to do that is to get your house in order. But before you protest that you've "been there, done that," check out these tried and true organizing tips.
The alarm goes off and as you stumble out to the kitchen to make coffee take a basket with you. Then as you go around opening the blinds, letting the dog out and straightening up from the night before, put anything out of place in the basket. Before anyone heads out the door to work or school, they first must take anything that belongs to them from the basket and return it to its rightful place.
Marie Kondo your drawers. While you might know where the pizza cutter or scissors are in the catch-all drawer, the rest of the family probably doesn't have a clue. Using small decorative boxes to separate everything from kitchen small utensils to stationary and office paraphernalia and even socks and underwear, allows everything to have its own place. This saves both time and frustration…plus now all the drawers look great!
Didn't wear something last winter? Chances are pretty good you aren't going to wear it this winter. And the same goes for the rest of your seasonal clothing. Now is the perfect time to get rid of any summer/spring clothes that are too small, too big or simply worn out so you won't be facing them again next April.
Don't allow a tiny laundry room to continue to frustrate you. Pick up some inexpensive but sturdy plastic milk crates and screw them into the laundry room wall studs over the washer and dryer. Add some fender washers to increase the crates' strengthen and stability. Now you have plenty of space for all your laundry room supplies.
Create a storage bin index. This is such a smart idea since even those clear plastic bins can become so packed it's hard to see inside. And while printed lists attached to the front of the bins are good, they can become hard to read or torn off. Number each bin with a permanent marker or a very securely attached paper tag. This number corresponds to a binder page that lists everything inside the bin.
Getting organized because you're considering listing your property? Make sure your entire home is in tip-top for sale shape by calling Carolina RES at 864-242-1099 and schedule a home inspection, radon testing or an accurate square footage appointment today. Carolina RES: one call does it all.