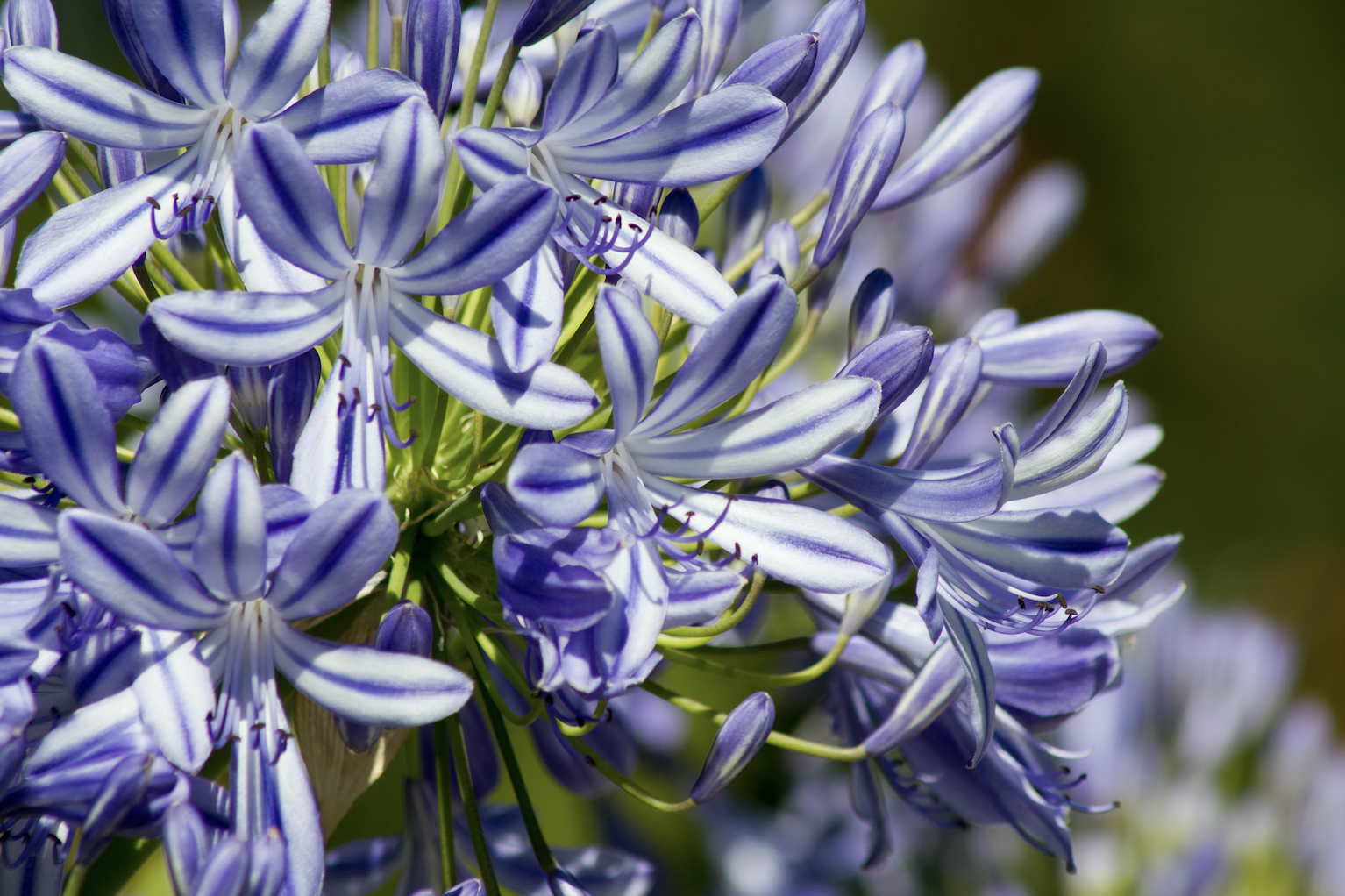 Visit any grocery store, big box home improvement location, farmers market or nursery and chances are pretty good you'll see row after row of geraniums, marigolds and Gerber daisies. And while all are proficient bloomers and easy to care for, why not try something a bit more exotic this spring?
Agapanthus. This practically maintenance free perennial bulb will flourish in both full and partial sun. It also doesn't need good soil; clay, sandy, chalky…it will take root and grow in all, as long as the dirt is well draining. Water regularly, especially if rainfall is lacking and you'll have gorgeous clusters of bright agapanthus blooms to attract bees, hummingbirds and butterflies. Pest resistant, the majority of varieties don't have a PH preference and most will thrive in the Upstate growing zones of 7a, 7b and 8a.
Foamflower. A close relative to coral bells, foamflowers are native to the Eastern United States. These shade loving star shaped flowers are attached to long thin stamens, which over time send out runners, making them perfect for planting in areas where it's hard to grow grass. Often seen as ground cover under trees and in shady corners, foamflowers also do well as container plants. The soil needs to be well draining and humus rich for best results.
Bee Balm. Also known as wild bergamot, bee balms comes in colors of red, pink, white and purple. And not only are they colorful, they are super fragrant, making them a favorite of hummingbirds. They do like full sun but will grow in partial shade if planted in a zone with high summer temps. Don't plant too close together and keep an eye on overwatering as their leaves will develop powdery mildew if kept damp or if the humidity is too high. A member of the mint family, bee balm leaves are often found in herbal teas and their flowers in salads, as both are consumable.
Considering a move in 2019? After calling your Realtor make your next call to Carolina RES for all your real estate service needs. We are here to put your mind at ease when it comes to appraisals, termite letters, radon testing and more. Connect with Carolina RES by calling 864.242.1099 today for more information.