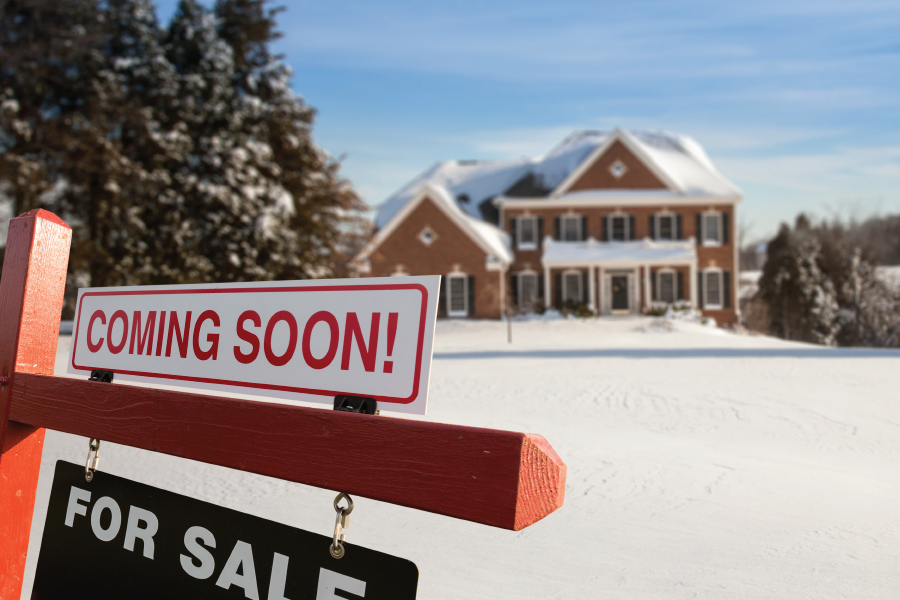 While it is still a sellers market some economists are warning there may be a shift to a more equal equation between buyers and sellers. Due to the pandemic, some homeowners have put their plans to sell on hold, creating a deficit in housing inventories. That, coupled with low mortgage rates, rising home prices and skyrocketing materials costs for new home construction has made trying to create a true picture of what to expect in 2022 almost impossible. But in spite of all that, the colder fall/winter months still bring a lot to the table in terms of selling your home quickly, for at or above your asking price.
Generally people who are looking to purchase a new home in the winter are doing so because life changes require they move now. People scheduling appointments to see your home are serious contenders, not "tire kickers" with nothing else to do on a Sunday afternoon. Then with the holidays coming up many prospective buyers put their search on hold until spring. But stepping up to take their place, especially in such a tight housing market, are the folks who have been looking for a while now and see there is more opportunity and less competition.
Those all important tax benefits are definitely motivation to purchase before the end of the year. Whether it's avoiding capital gains taxes or simply the desire to deduct mortgage interest and property taxes, these benefits could just be reason your home sells within days of being listed.
Year end is also when a lot of companies pay out performance review bonuses, adding extra money to a prospective home buyer's bottom line, which just might translate into a housing upgrade.
Because there are fewer homes selling, the mortgage loan process may be a bit quicker, getting everyone to the closing table in record time.
Curb appeal, not just at your house but probably throughout the entire neighborhood is at an all time high during the fall and winter months. Holiday decor from lights to wreaths, festive yard decorations including winter hardy pansies and mums, gives off a warm, cozy neighborly feel that can make prospective home buyers ready to take the next step and make an offer.
Whether buying or selling, Carolina RES is here to assist with all your real estate service needs. Interested in a pre-listing home inspection or appraisal? Or perhaps your current home needs radon testing or a quality indoor air control inspection. One call to Carolina RES at 864-242-1099 is all it takes to set up an appointment. Don't have time to call? Use our safe and convenient online form today.